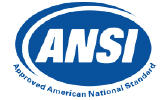 Adjustable dorsal high strength forged D-ring for fall arrest(CLASS A),rescue and travel restrain with min breaking strength 5000pounds.
2 HIP D-rings for work position(CLASS P),&travel restrain.
Finished webbing ends with web holder.
Special design & high resistant polyethylene back plate for holding D-ring even after the fall.
Metal buckle type chest strap.
Adjustable shoulder & thigh &chest strap (6 adjustable points).
Each 1 pc plastic triangular ring under the pad on the chest strap plastic for hanging tools and hook.
There is grommet on thigh and waist strap with tongue buckle.
Ideally positioned sit strap for extended comfort.