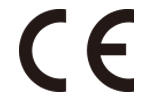 Light weight, quality safety lanyard provides energy absorption.
Bright webbing colors are clearly visible. 
Before each use, a thorough visual inspection should be made in order to verify the PPE's integrity, The equipment that may be used with it(ex: harness……). The necessary precautions must be taken for making a rescue in complete safety. 
Product Introduction:
Polyester Webbing: 25mm 
1 Energy Absorber
1 D-ring
1 Carabiner
2 Big Hooks
Max Length: 1800mm