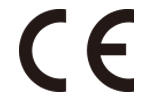 Special design & high resistant polyethylene back plate for holding D-ring even after the fall. 
Adjustable dorsal high strength forged D-ring for fall arrest ,min breaking strength 25kN
Quick release buckle on chest & thigh strap for easy handing ,with min breaking strength 16kN. 
The back pad is made up of mesh Net for better shock absorption and comfort of the user.
Waistline adjustable from 81cm-121cm.
Capacity of harness:100kgs .
Adjustable chest &shoulder & thigh strap (6 adjustable points).
2 Side D-ring on waist belt for work position purpose (EN358).
Frontal chest attachment D-ring for rescue, min breaking strength 25kN .

Multipurpose safety harness is an all round safety harness, combined with advantages of the standard type safety harness. Ergonomic design. It is equipped with pads on shoulder, waist and legs. Connecting buckles are made of aluminum alloy.