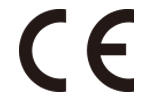 GENERAL REQUIREMENTS, WARNINGS AND LIMITATIONS
■Proper precautions should always be taken to remove any obstructions, debris, material, or other 
recognized hazards from the work area that could cause injuries or interfere with the operation of 
the system. All equipment must be inspected before each use according to the manufacturer's 
instructions. All equipment should be inspected by a qualified person on a regular basis. 
■To minimize the potential for accidental disengagement, a competent person must ensure system 
compatibility.
■Equipment must not be altered in any way. Repairs must be performed only by the Manufacturer, 
or persons or entities authorized in writing by the manufacturer.