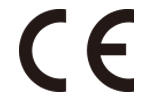 There are two main types of climbing ropes: dynamic and static. In a project with the possibility of a dynamic crash,be sure to use the Dynamic ropes, such as rock climbing, mountain-climbing, drop, bungee jumping. At this time by the extension of the rope to absorb energy. Static rope is a rope with a elongation of 0. Used for cave exploring, work high above the ground, upstream or STR, must not be used for climbing. Normally dynamic rope is mixed color but static rope is one color only.
JECH manufacture wide range of different type kernmantel rope use for mountain. The  
dynamic mountaineering rope lanyard is made up of 100% nylon.It could
absorb the buffer force during falling, and with standard EN892:2012+A2:2021 Single 
dynamic rope Type A, Diameter:10.5mm.
A dynamic rope is a specially constructed, somewhat elastic rope used primarily in rock climbing, ice climbing, and mountaineering. This 'stretch' is what makes it 'dynamic', in contrast to a static rope that has very low elongation under load. Greater stretch allows a dynamic rope to absorb the energy of a sudden load such as from a fall more slowly, reducing the peak force and therefore the chance of catastrophic failure. Kernmantle ropes are the most common type of dynamic rope, and nylon has replaced all natural materials such as hemp since 1945 for durability and strength.