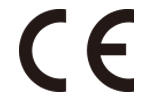 "The good faith to equal to the quality, Quality is equal to the market "is always our philosophy, Nobody understands the need for safety more than JECH.
For more than 10 years, we've been developing personal safety protection products from safety rope to harnesses, from domestic to overseas. 
Our innovation, sincerity and drive toward excellence have made us an industry leader in safety. When it comes to fall protection, JECH products have been researched, designed and developed to provide safe and secure solutions for those who work at height. When you put yourself at height, put yourself in the hands of JECH. 
Twin twist rope: 13mm
1 pc carabiner  
1 pc energy absorber
1 pc d-ring
2 pcs big hooks
Max Length: 1600mm